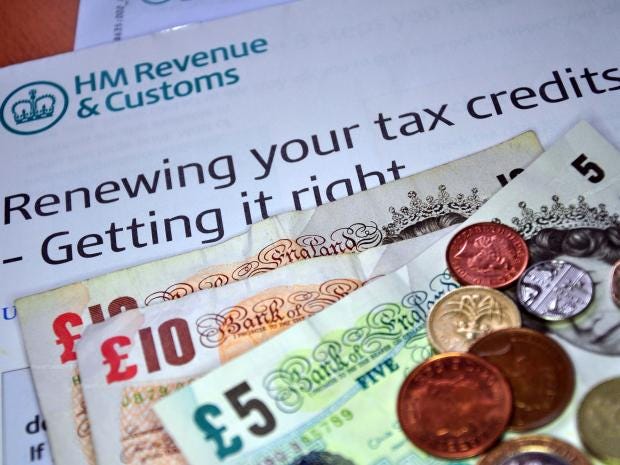 Staff will not be losing their jobs
The private contractor accused of incorrectly stopping the tax credits of thousands of low income families will lose its contract six months early, staff at the firm have been told.
HMRC had already announced that Concentrix's contract would not be renewed when it expired in 2017 – after a spate of stories that suggesting the tax authority and its contractor had stopped tax credits on the basis of "flimsy" evidence.
A staff bulletin said discussions were continuing about the remaining period of the contract, adding that Belfast-based staff will automatically transfer to HMRC.
"This will provide permanent employment to Concentrix people who we require to deliver our priorities, offering job security to them well beyond the scheduled expiry of the contract in May 2017," it said.
"We are currently working to agree transfer dates but it will be in the next few weeks."
Earlier this week MPs held a parliamentary debate on the debacle. They told anecdotes of how their constituents were forced to pawn their late parents' jewellry to make ends meet, how food in their freezer spoiled after their electricity was cut off, or how they were forced spend their last £5 on submitting evidence to the company using expensive recorded delivery.
A Concentrix spokesperson said: "As the work previously carried out by Concentrix moves back to HMRC this means that, under the protection of employment regulations, Concentrix staff carrying out the work for HMRC will automatically transfer to HMRC.
"We have begun discussions with the staff about this transfer. This will provide permanent employment, offering job security to them well beyond the scheduled expiry of the contract in May 2017. We do not expect any forced redundancies as a result of this transfer."
A HMRC spokesman added: "Concentrix has begun discussions with their staff about this transfer. Those people moving to HMRC will be supported through further training, building on the improvements already delivered to the service we provide to our tax credits customers."
Mark Serwotka, the general secretary of the civil service PCS trade union, said the union was "delighted HMRC has agreed with us this work is best carried out in-house"
He added: "Sadly, this could all have been avoided and the fiasco is further evidence it is a false economy to hive off important public services."
Rebecca Long-Bailey, shadow chief secretary to the Treasury, said the move was "a great victory for those families who have been unfairly targeted by Concentrix and for Labour and the trade unions, who have mounted immense pressure on the Tory Government to bring this operation back in house".
She said she was "pleased to hear that Concentrix employees will not be losing their jobs as a result of their company's and this Government's failures and will simply be transferred to HMRC".
During this weeks' Westminster Hall Debate some MPs suggested that HMRC, as well as Concentrix, shared blame for the problems.
"Concentrix are paid by results which means that they have a financial incentive to stop payments, their decisions are frequently paid on the basis of wrong information and people who rely on tax credits to make ends meet are left without funds for weeks," Labour MP Fiona MacTaggart said.
"They regularly proceeded on totally flimsy evidence … this evidence is selected by HMRC based on its own system.
"I think we've been blaming Concentrix for using flimsy evidence when actually the source of this evidence is HMRC."
Some MPs in the debate said the problems with the complex tax credit system had predated the new contract.
Source – http://www.independent.co.uk/news/uk/politics/concentrix-letter-hmrc-tax-credits-scam-loses-contract-early-a7372536.html
Author – Jon Stone
Tags: Automatic Transfers, Concentrix, Employment Regulations, Financial Incentive, Government Failures, HM Revenue and Customs, HMRC, Parliamentary Debate, PCS Trade Union, Permanent Employment, Private Contractors, Public Services, Tax, Tax Authrorities, Tax Credit, Tory Government, Treasury, UK Parliament, UK Tax