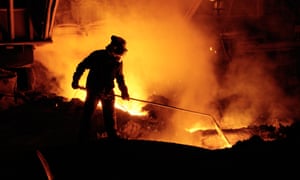 Consumer spending and retail growth are stronger but manufacturing is falling back, figures show.
British businesses are becoming more reluctant to spend, according to the Office for National Statistics, as the UK relies heavily on consumers to prop up the post-Brexit vote economy. In its latest monthly snapshot of the UK economy, the ONS said there were signs that business investment growth was starting to slow. Investment by companies grew by 0.9% in the third quarter, down from 1% in the previous quarter. It fell by 1.6% on an annual basis.
"While there has been stronger consumer spending and retail growth, the contribution from investment has showed signs of waning slightly in recent quarters," the ONS said.